Hinges and color!
Construction Day 11 was wood workshop day. It was all about getting the hinges in the right spot. The hinges we are using are brass ones with a measurement of 40x50 cm. I found them at Breur. The first step is to mark them with a pencil and remove the thickness from the wood piece. Second step is to carefully drill them with small screws. Third step is to attach them to the door or lid using the drill again.
On this day I also made the front parts of the drawers. It is very easy to attach them to the base using a Lamelo machine. I used Wood Biscuits number 20 to glue both parts together. After applying wood, it is important to apply pressure with clamps with a 90 degree precision.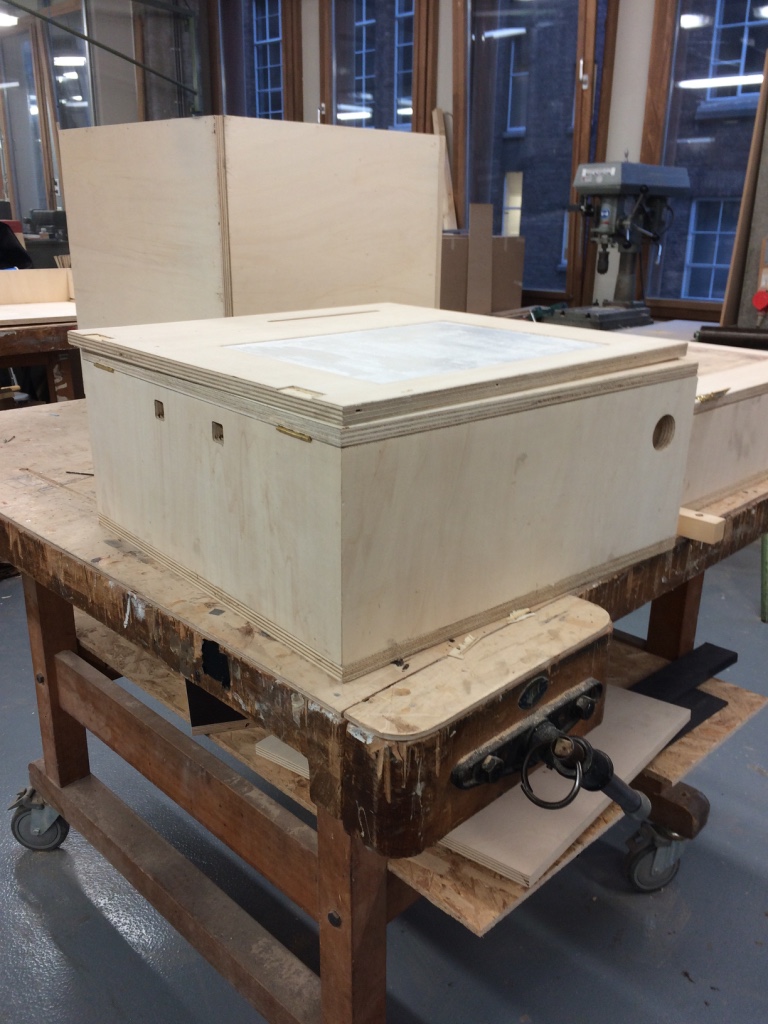 Construction day 12 was about painting the metal parts. It works on 3 steps:
1. With a thin wire make a hanger for each of the pieces. Make sure to cover your area with cardboard or newspaper.
2. Apply the primer and let it dry for 30 minutes.
3. Apply the color paint and let them dry for 30 minutes.